About Us
Ala Kai Bed and Breakfast is owned by Suzy Chaffee and Erich Zipse.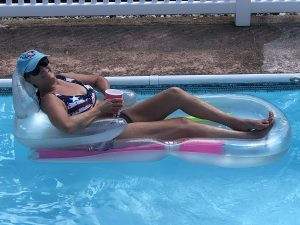 Aloha, I am Suzy Chaffee and we moved here in October of 2020 during the pandemic. I was a teacher's aide for 20 years at a grade school in California. I loved my job, but decided to retire after Covid hit. Erich and I bought Ala Kai Bed and Breakfast together and moved to beautiful Hawaii.
I enjoy living here and exploring the island.
There is so much to see here and I love sharing with our guests the best spots to visit. It's fun learning all the plants, trees and flowers as well. People ask if I get island fever and the answer is no. However, I have children and grandchildren, sisters, parents and friends who all live on the mainland so I do get off island several times a year.
Please come and visit us. We'd love to meet you.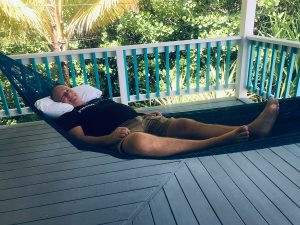 Aloha! I'm Erich and I am a retired partner in a real estate investment firm.
I love the bed and breakfast business and enjoy having guests from all over the world come to visit. When I'm not napping, I spend my time SCUBA diving and exploring amazing places on Hawaii Island.
If you have questions about what to do here, I've got some great inside places to see.
Just ask me at Breakfast!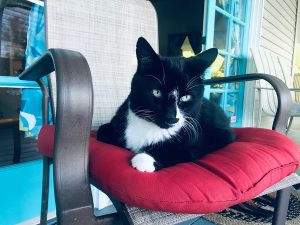 Hey there! I'm Slash the official greeter cat.
I like to greet the guests when they arrive and I'm supposed to be the butler when I'm not sleeping.
I love the rainforest and catching geckos by the tail.
How We Came to Own a Bed and Breakfast
We were ready to retire and we both wanted a business that we would enjoy on Hawaii Island.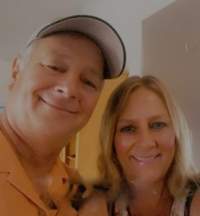 We had a gorgeous farm in South Kona in the contract but had to pass on the deal because it was in Lava Zone 2; a somewhat dangerous zone that banks hate.
We flew over in June of 2020 during the lockdowns and quarantined on the ranch. Sadly we had to pass on the deal.
Just way too much deferred maintenance. Returning home, Suzy found Ala Kai Bed and Breakfast online for sale. We were immediately in love with the location and long story short, we bought the place sight unseen.
We spent countless hours painting and improving the property with the help of our good friend and neighbor Steve. We ended up replacing all the appliances due to the humidity. We replaced a lot of the structural steel holding the large lani together. We upgraded all the rooms… whew, and a lot more work later…
It is the best job either of us could ever wish for and a wonderful retirement. We have the world come visit us for coffee and love the bed and breakfast crowd.
We have friends all over the world now. Life is good.